Sawan visited Babuji Madhav Sinha, the 5th sat guru, and showed great respect, long after his break from Agra. Babuji had been a favorite of Swami Ji and Sawan had to be in awe of him. Bubuji Sinha, in a still existent letter, informs his son, "Sawan has gone too far to recede now", after Sawan left their meeting. Corres. with Americans 5, shows actual photostat of handwritten letter by Babuji to his son. Babuji never accepted the legitimacy of Jaimal's or Sawan's initiations outside Council authority, or their Guruships at any time, according to court depositions.

.............

Remember, Swami Ji left Salig Ram and Radhaji as 'visible masters' in his will, not Chachaji. Chachaji first initiated for Radhaji, Salig Ram, Misra, then the woman master Bauji Devi, not for himself . Sudarshan did the same according to court deposition testimony .

..................................

Sawan (or whoever initiated at Beas) was licensed to initiate for Misra, Chachaji had given the Soami Bagh Gardens to Misra. Sawan could NOT initiate for Radhaji. She was dead ten years before Sawan became an initiator in 1904. Sawan could only initiate for the living master of the time, Misra. When Sawan initiated you, you were Misra's (3rd guru) disciple under article 16 of the Council. Later you were Bauji Devi's (4th guru) and Babuji's (5th guru) disciple when Sawan initiated, until around 1918, when Sawan declared himself master at Beas.

................

Sawan always said you must initiate for a living guru. Jaimal was dead and so was Radhaji. Chachaji followed Misra's guruship. Sawan was inept according to his own words. Jaimal's letters to Sawan show him not advanced in sadhana.

..........................................

Who wrote many of the letters in Spiritual Letters beside Jaimal ? Page xxix second edition Spiritual Letters, Beas.

FOUR scribes can be identified: Ganda Ram and Ram Dhan who were the postmen from Sathiala Post Office. And then there were two satsangis who on occasion performed this task: Milkhi Ram (Secretary and Bibbi Ralli's father) and Kahan Singh.

---------------------------

Radhaswami Teachings, Lekh Raj Puri, Beas, 1972 pages 125-129. Mr. Puri states Pratap Singh (Chachaji), Salig Ram, Garib Das and Jaimal Singh worked as Gurus, "But, these highly spiritual men could not be under any Council, or committee. How could they be ? These were true Masters...nobody can dictate to saints and Gurus on spiritual matters." Mr. Puri 'forgets' to mention Chachaji was the president of the Council and one of the true Gurus he just previously mentioned. Chachaji signed the excommunication warning of the Council to Jaimal, just three days before Jaimal died. A rather remarkable omission . Salig Ram was dead 4 years before Council started obviously .

........................................

Mr. Puri states the successor Guru can only be appointed by the previous Guru, therefore no interregnum can occur "and it is against the teachings of Swami Ji and all other Saints." Mr. Puri 'forgets' to mention it took Jaimal seven years to initiate his first person and fourteen years to set up Beas. Remember, according to Beas literature , Jaimal said to go to Chachaji when he was dying. Sawan claimed he was inept and powerless. Jaimal was not in Swami Ji's last will statement and Sawan was not in Jaimal's last statement according to Beas. We know Sawan did not break till after Chachaji's death in 1911; very gradually. It is an absolute fact that Sawan accepted Misra as sat guru, or he could not have initiated. Had Sawan broken his promise to Chachaji anytime in 1911 or prior, by posing as a guru, it is almost a certainty the Council would have excommunicated him. And it appears there were other unrelated excommunications by Chachaji and Council, which Sawan would have been keenly aware of. *See note below.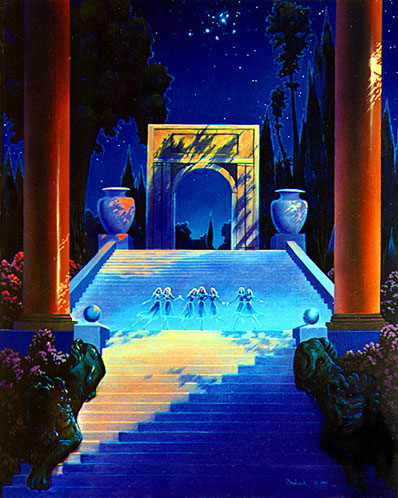 c. Jeffrey K. Bedrick